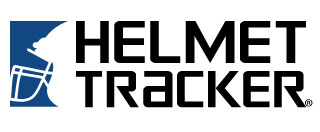 Helmet Tracker was founded in 2012 and is a sports equipment technology and logistics company located in Lenexa Kansas. We offer a comprehensive set of software application services and technology solutions for the sports equipment industry. We serve youth leagues, schools, colleges, and professional sports teams. Helmet Tracker also works closely with many manufacturers and reconditioners of sports equipment.
We are in a growth phase and looking to add to interns to our marketing and sales teams.
We expect the interns to be highly motivated, inquisitive, have good communication skills, good listening skills, an avid sports fan, a good team player, and have the courage and persistence to be successful. We are looking for interns that also have strong analytic skills and experience with spreadsheets. The ability to learn quickly and able to apply technology solutions to customer's problems is a plus.
Sales:
We are looking for someone interested in becoming a sales professional in the sports industry. Learn our sales process, participate in the lead generation and prospecting process, and learn how to record track of all sales leads, opportunities into our CRM application.
Marketing:
We are also looking for someone interested in sports marketing. You would help organize and execute our marketing efforts; including conference planning, marketing collateral, branding, social media, and website content. Creative skills, familiarity with Adobe Creative Suite and WordPress are a plus.
If you are interested, please fill out the form below and send us a resume.